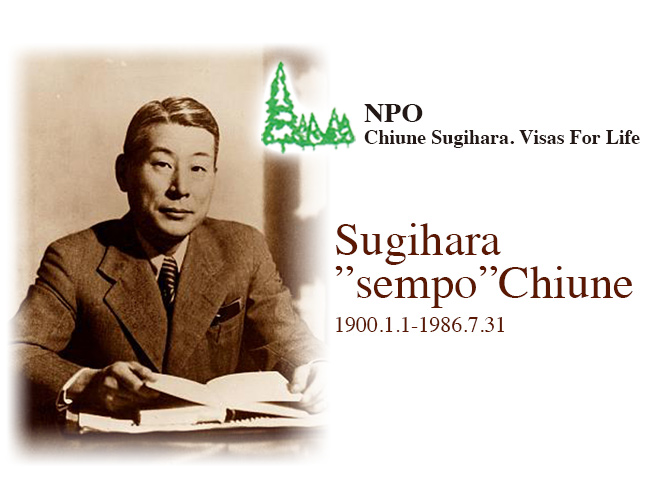 ©NPO PLANT A TREE PLANT LOVE
What we call 'Visas for Life' is the visas granted by Mr. Chiune Sugihara, a Japanese diplomat in Lithuania, to save many Jewish people who were being persecuted by the Nazis. On September 1st in 1939, lots of Jewish people got away into the neighboring country, Lithuania, due to the invasion by the German army into Poland. However, when Lithuania merged with the Soviet Union, the only way left for Jewish people to survive was to get away to third countries through Japan. On July 18th in 1940, the Japanese consulate was surrounded by a crowd of Jewish people asking for visas, and Chiune asked the Japanese Ministry of Foreign Affairs to permit him to grant the visas for Jewish people who were rushing to leave. However, the answer from the government was 'NO'. After considering the situation overnight, Chiune decided to issue visas by himself against the Ministry's wishes. It was a big decision made by Chiune based on the true humanitarian action.



News : December 15, 2015
Request for Cooperation with the Sugihara UNESCO Project
(Official Statement PDF file)

Contact
Masaru Nakayama (Mr.)
Ken Takashima(Mr.)
Yaotsu Town Office / WG member, the Sugihara UNESCO project
Tel : +81-(0)574-43-2111 ex.2350
Fax : +81-(0)574-43-0969
E-mail : n-masaru@town.yaotsu.lg.jp / t-ken@town.yaotsu.lg.jp


---
<<Activity in the past>>
Lecture in Thailand(June 6 2017)
NPO Chiune Sugihara. Visas For Life
1F,2-22-21 Akasaka Minato-ku,Tokyo
Copyright©2011 NPO Chiune Sugihara. Visas For Life All Rights Reserved.